Change it is a hacker on MSP (USA). A known victim of her is snowbluehackerhunter, who she appeared to hack her a few times. Change it has been locked, however she has made a new account, iamahacker12.
Change it
Change it started hacking in March 2016 and got locked out in USA. She only appears to be on USA MSP, however other servers have not been checked yet. Not much is known about her. Her target is snowbluehackerhunter, who she has hacked a couple of times.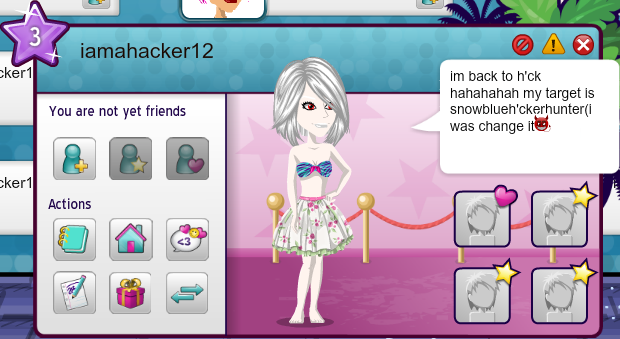 Stub Article!
This article is a stub. You can help by expanding it.