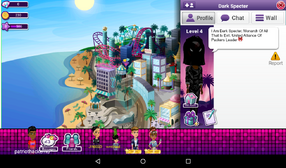 Dark Specter
 is a hacker on MovieStarPlanet (USA). He joined in late July-early August 2016. He is the supposed brother of the hacker Lord Zedd. He says he is forming a team called The United Alliance Of Hackers.
Not much is known about Dark Specter , except he is aligned with Lord Zedd and Serial Shadow along with various other characters who are their supposed relatives.However, he has claimed that he was the mastermind who gave orders to Lord Zedd. Both him and Lord Zedd's username's have been named after Power Ranger villains.
In August of 2016, He got locked out forever, but quickly made a comeback account called Black Specter.
Appearance
Dark Specter is seen here wearing a black ghost mask around his head, He is wearing a black starter shirt, and black jeans. Also, he wears black shoes black shoes.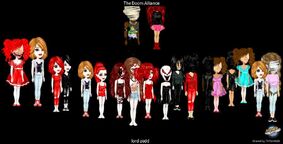 Community content is available under
CC-BY-SA
unless otherwise noted.