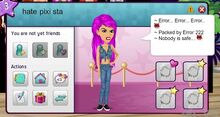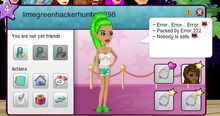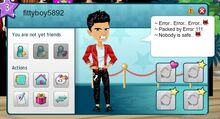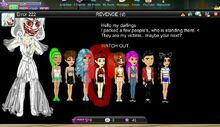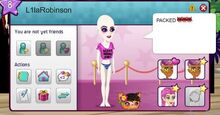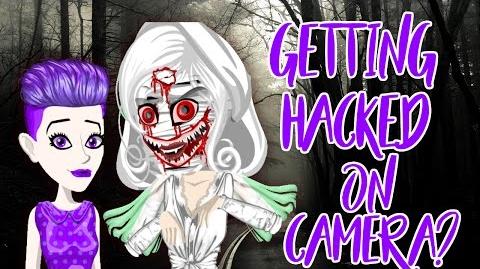 About This Mysterious Hacker And Her Twins
Error 222 only hacks on MovieStarPlanet's UK server so far. They have two best friends that wear identical clothing to them,but colours only changed.The founder of this hacker is Royal Knight 768.
What Does Error 222 Look Like?
Error 222's appearance is white little red riding hood hair,Long white dress,with white arm-warmers,White mummy mask bloody teeth,and face off wounds.Their twins,The Lisa doll,wears black clothes the same as her.Error 111, their other twin wears red.
Hacking Abilities
This hacker doesn't have hacking Abilities like inserting audio, although according to her name,when they hack you, you may get an apparent error - however, this has not been proven.
What Happens When Error 222 Hacks?
When they hack you,you'll get logged out. They will change your password,and put your status like this:
-Error...Error...Error... (D)
-Packed by Error 222... (D)
-Nobody is Safe! (D)
Before RK768 got hacked, they got a message after being targeted by Error, they got a message from a new user, asking if they want VIP. RK accepted but only for a reason, to see if it was Error and her tactics. In fact, it was.
Who Are The Lisa Doll & Error 111?
The Lisa doll and error 111 are error 222's twins. It is rumoured that they work together in hacking.
Awareness!
Please be aware that many people will not fall for the VIP prank, so please bear in mind that 222 has other plans up her sleeve. Thank you.
Victims
Victims include hacker hunters like...
Royal Knight 768
limegreenhackerhunter898
They also include new users, ones that fall for the vip prank. (You can find them in Error 222's art-book.)
Community content is available under
CC-BY-SA
unless otherwise noted.