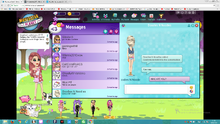 Ghostly White Vamp, I know little on her, she hacks but can't change passwords, here's what I know.
Information
She hacks people normally that are online,
She hacks the people in the victims friend list.
She normally picks users with scary items. She puts on your status: Beware (d)
You can have a normal conversation and distract her.
She is probably green, as she doesn't change passwords.
She hacks accounts made on that day easier.
Our revenge
We hacked her back, we don't know if she will ever come back but if she does were most certainly next.
She knows if your pretending to be someone else.
And she also knew who I guessed. This is when I got scared, she gave me a message saying, "Actually I'll give you my proof."
The BackStory
I cannot get her backstory, as she wouldn't tell me
and she isn't well-known... Sorry that I can't provide
much, here's some more pictures of it though.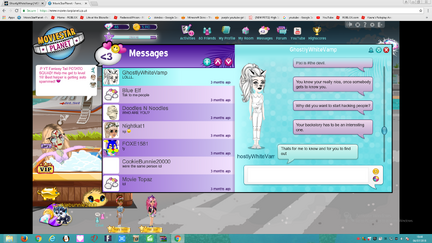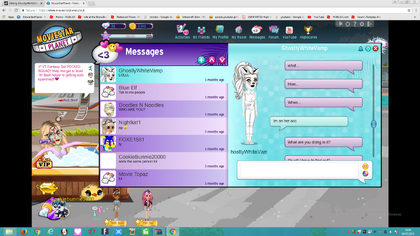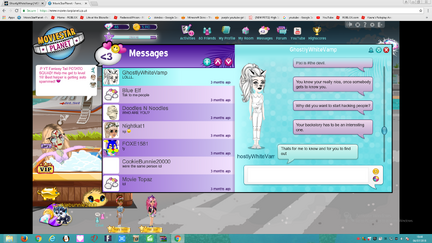 Community content is available under
CC-BY-SA
unless otherwise noted.