Who Was Morgan Spillane?
Morgan Spillane was a regular user on MovieStarPlanet (UK). They were the first known victim of the Grim Reaper, and the first known user to not have been hacked through Grim Reaper's Little Test. They were also level three; and no one have been able to find the account due the fact that they were deleted by Grim Reaper. But one of the hacker hunters recently found an account that possibly could be Morgan's account.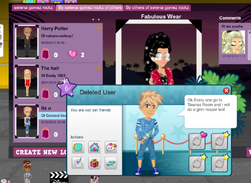 (According to rumors, they heard 'The Food Closet' - a composition found in the Evil category in the music shop before being deleted.)
What Did Morgan Do After?
Morgan Spillane made a new account named
Morgan Spillane2
months later. Unfortunately, that account was hacked by Grim Reaper again, and renamed Morgan's account by the name
'MSPs Grim Reaper'.
The staff has now banned Morgan's account.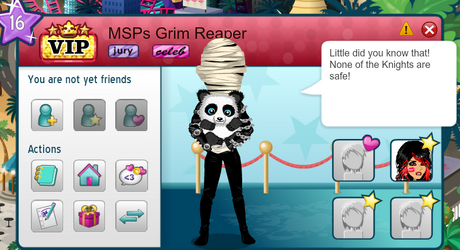 Community content is available under
CC-BY-SA
unless otherwise noted.