Who is Nameless Female?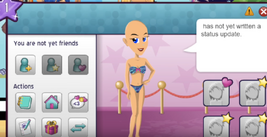 Nameless Female
is a supposed hacker on MovieStarPlanet (USA). She was originally found by an MSP YouTuber named Kierstyn Online. Nameless Female can say anything at all. She has no restrictions against users, and if you say hack, unlike NF you will get locked, warned or hashtagged. She probably uses Charles Proxy, a program used to hack MSP to get rares, glitches, and VIP only items. The creepy part is, if you try to message her, because the game registers her as deleted, they call her 'null'. And she cannot chat, or message.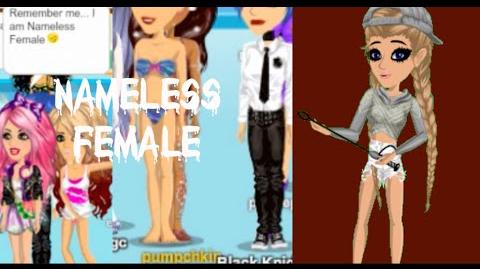 Appearance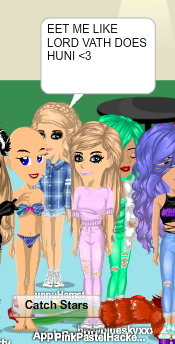 Nameless Female has no username, even though a username is required. She also only wears the MSP undergarments with no nose, starter lips, and the old eyes. As you can see, she is unable to chat because the system recognizes her as a deleted user. And she doesn't wear any clothing (including accessories) nor any hair, which is against MSP rules as you have to wear at least one clothing.
Hacking power
She is very powerful, she can hack the text bubbles and make them appear over the time they should appear. She can glitch her avatar to where she has no nose, and she can hack players whilst they are online. She could hack any players possible. Even Pixi Star which is created by MSP, making Pixi Star very hard to hack. No current hacker (except for Nameless Female) has ever hacked Pixi.
Community content is available under
CC-BY-SA
unless otherwise noted.