Who is QueenJenKawaii?
QueenJenKawaii, known as Jen, is a hacker hunter on the USA server. Her hacker hunting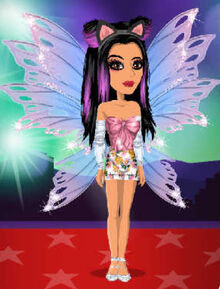 accounts always get the passwords lost or they get hacked and has been hacked before. She has probably been hacked ,on her hacker hunter accounts but it is unsure and has tried trolling a person who hacked her friends.
Hacker Encounters
QueenJenKawaii has never seen a real hacker in a chatroom before, only fake ones. She has messaged a few hackers such as Hacker (d)1 and her friends have seen Anonymous in a chatroom.
Trivia
She says she has "Harajuku Pride" and likes being known as "kawaii"
In a group chat, someone said "A ten year old is braver than all of you lol" and she was referring to her.
She made a joke saying "hackers are afraid of her"
She trolls hackers
She started a hacker hunting group called The Animorphs GO JOIN THEM AND MESSAGE HER MAIN ACCOUNT
Her account here is Kawaii Pop Jen
She likes singing