The fruit ''hackers''' are all fake. They claim to have victims but they do not elaborate on who the victims actually are. You can't find their ''victims'' either on their GB either. After the forum was created, members of Cytrix (An actual hacking guild) investigated them and the so-called ''hackers'' either ignored the messages or didn't answer the questions. The fruit ''hackers'' have claimed to have hacked as much as 100 victims in one forum post but that's a lie. However, this did prompt an actual hacker called ''CIYA MSP'' to hack 100 people and if you look at her GB you can quite clearly see her victims.
To the person who wrote this forum; you should be blocked from the forum.
-BK8930, Team Rebels.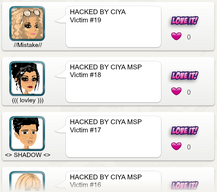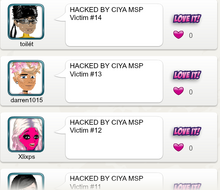 Community content is available under
CC-BY-SA
unless otherwise noted.