Who Is The Stuffed Toy?
The Stuffed Toy is a supposed hacker on MSP (US).
Appearance
Their appearance includes hair that has 2 sides with party streamers on it, the mummy mask, the bloody grin and the "face-off" Item.
What does she do when she hacks you?
There isn't proof that she can hack.
Trivia
On her only artbook, 2 commenters have said she can hack.
She has a hacking team named ieoerror.
Her only artbook is spelled backwards and if you switch them around you will get the word sinister which means something bad is going to happen.
Gallery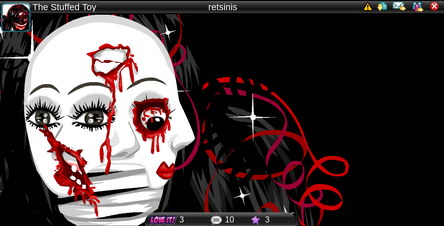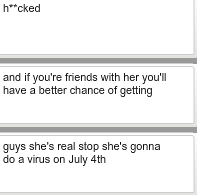 Community content is available under
CC-BY-SA
unless otherwise noted.