My Gift to TR
I just wanna give the Team Rebels something special. When I get my tablet back I want to buy the Team Rebels account 1 month Star VIP! 
I want to give this to the account because ALL the Rebels have been so nice to me and have helped me ever since I started. (Exept one little misunderstanding) So My gift is 1 Month Star VIP. I really enjoy being a Black Knight.....I never want to stop being a Black Knight.
Together We can save MSP.
- 181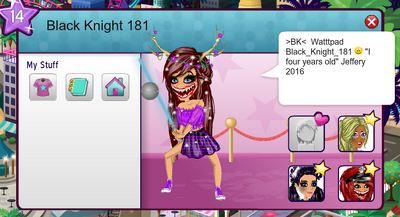 Community content is available under
CC-BY-SA
unless otherwise noted.