New MSP Hacker (ONLY ON IRISH MSP)
So um, yeah. I'll just get to the hacker....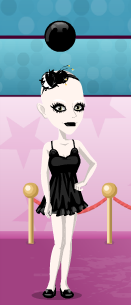 Her name is "FearOfHeights"
Due to her satus saying
"We meet at the top. I
push you to the bottom
you hurt and bleed and beg and plead but I do not help.
I think she might be a hacker? Or maybe just a troller...
ANYWAY ON TO MY TEAM O~><~O
I like to call this team Um.... Team...Team... Team Dogs.......
I'm sorry....
Anyway this team has been here for a yea it just has so little members xD
Members:
Me (Neon2016)  (My UK: Neon2016 UK My US: /Neon/ French:Mademe Le Casper)   (Ikr so fancyyy)
Bluehackerhunter200 (Irish msp ONLY)
Tomboy300 (Also an irish only)
Some other person I forgot (But they're a girl so yeh)
Ask any of my accounts (Except my french) To Join
Also FearOfHeights has rabies.
Here's my messages...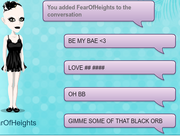 Community content is available under
CC-BY-SA
unless otherwise noted.