Wrapped Tightly is a hacker on the USA server. She appears to be a deleted user, so you cannot search her. She hacked some users, in which are: m o d e r a t o r 19, ISTOLEYOURMANHONEY, just monika (doki doki), velvet h@ckerhunter.
According to some of the people that got hacked by her, she has/had a team, and is still active. It is unknown what status she uses, and her hacking abilities remain a mystery. When you try to search velvet h@ckerhunter, one of the specific victims, she doesn't appear. It could be seen as if she was deleted by Wrapped Tightly, or she deleted herself, for now it remains unknown.
Some weeks ago I talked with a hacker hunter, and she was the one that revealed to me the hacker, so credit to her. She said that she got hacked by her on her old account. Shamefully, you cannot find the artbook anymore.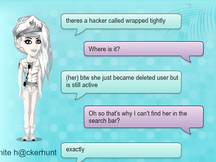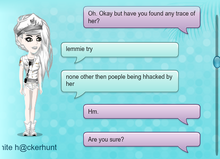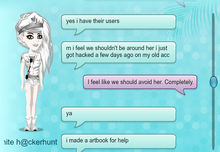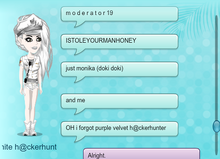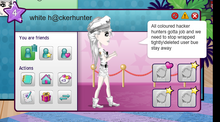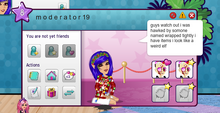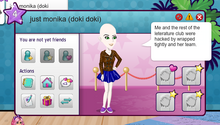 Community content is available under
CC-BY-SA
unless otherwise noted.