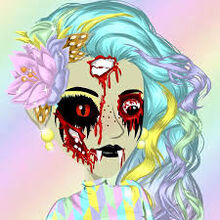 Your Living Nightmare, also known as Jes, Jess, Jestique, or Jesi, is the leader of the large team, "ST" (Scream Team) on MSP. Occasionally she makes hacker hunting videos on her second channel,"Hunting With Nightmare". She claims she isn't really a hacker hunter, and is simply a "troll" until she gets hacked.
Hacker Hunting
Her main account is Your Living Nightmare, however during her time "hacker hunting" she has made hacker hunting accounts, some of which she lost due to them being locked or because they were hacked:
AcornBrownHackerHunter12 (hacked)
ChocolateHackerHunter12 (Failed)
MucusGreenHackerHunter12 (hacked)
BANANAHACKERHUNTER22 (Locked out forever) 
BANANEHACKERHUNTER22 (on French msp and failed)
KUMQUATHACKERHUNTER22 (hacked, no longer current)
JalapenoHackerHunter (locked out forever)
JalapenoHackerHunter22 (first it was faked being hacked as 2 of Jes' friends trolled her fans then later hacked and deleted by error 101. Friend or hacker?)
PICKLEGREENHACKERHUNTER12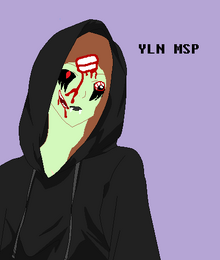 A really mysterious hacker named Anon is back for 2016 hacked, deleted, and changed Pickle's status while she was online. This is mysterious and Anon is back for 2016 may be Unknown Female and Anon working together.
B7ty8
Jes got hacked by b7ty8 2 times in one video, her status said "Packed.Don't mess with me (d)" second time was the same.Third time, it said "You were never safe (d)". Her fourth time was on her "Kumquathackerhunter" account. There was another b7ty8, except it was named The b7ty89. Jes got hacked by her.

Relationships with other hacker hunters.
Her best friends are hacker hunters who are her possibly real life friends.
POTATOEHACKERHUNTER666 (also known as elsa icee, Mika, or Mikaela)
AvacadoHackerHunter12 (also known as izzy is random <3, or Krystal)
Community content is available under
CC-BY-SA
unless otherwise noted.